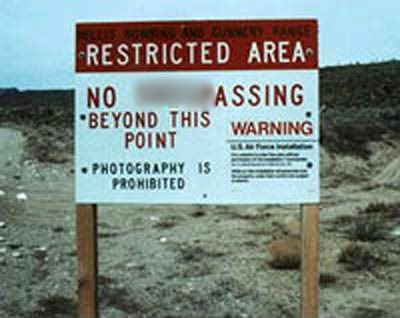 Area 51.
Seriously.
Is that what they use it for?
Really?
Is this a late April fool's joke?
Did someone wake up on the wrong side of the spaceship they built using reverse technology, this morning?
Is it becoming that much harder to explain yourselves?
Are we in 2009 or 1899?
Since when did Science become the fall guy for stupidity?
How many secret scientists on secret bases in secret deserts does it take to screw in a lightbulb?
If Aliens don't exist, then how the f*ck come you guys still have a job?
So the Aurora was built on ingenuity and hours and hours of Star Trek?
So, if I have a billion dollars, can I get one of those super-secret-stealth ships? With a side of fries?
The man/men/agency/group/starfleet that comes up with all the lame ass stories to keep us nosy seekers-of-the-truth from seeking the truth need a hobby. Seriously.
Area 51, you are made of FAIL.